Mar Vista, Palm Loop
$2,500/Month
Lot Area: 0.50 Acre Floor Area: 2400 sq ft Bedrooms: 3 Bathrooms: 3 Year Built: 1985 Stories: 1.5 Structure Type: Reinforced Concrete Roofing: Asphalt shingles Zip Code: MRS1330
Mar Vista
Palm Loop, Montserrat
US$2500/month
3 Bedrooms, 3 baths

Caribbean Sea View

1/2 acre lot,

Mature Gardens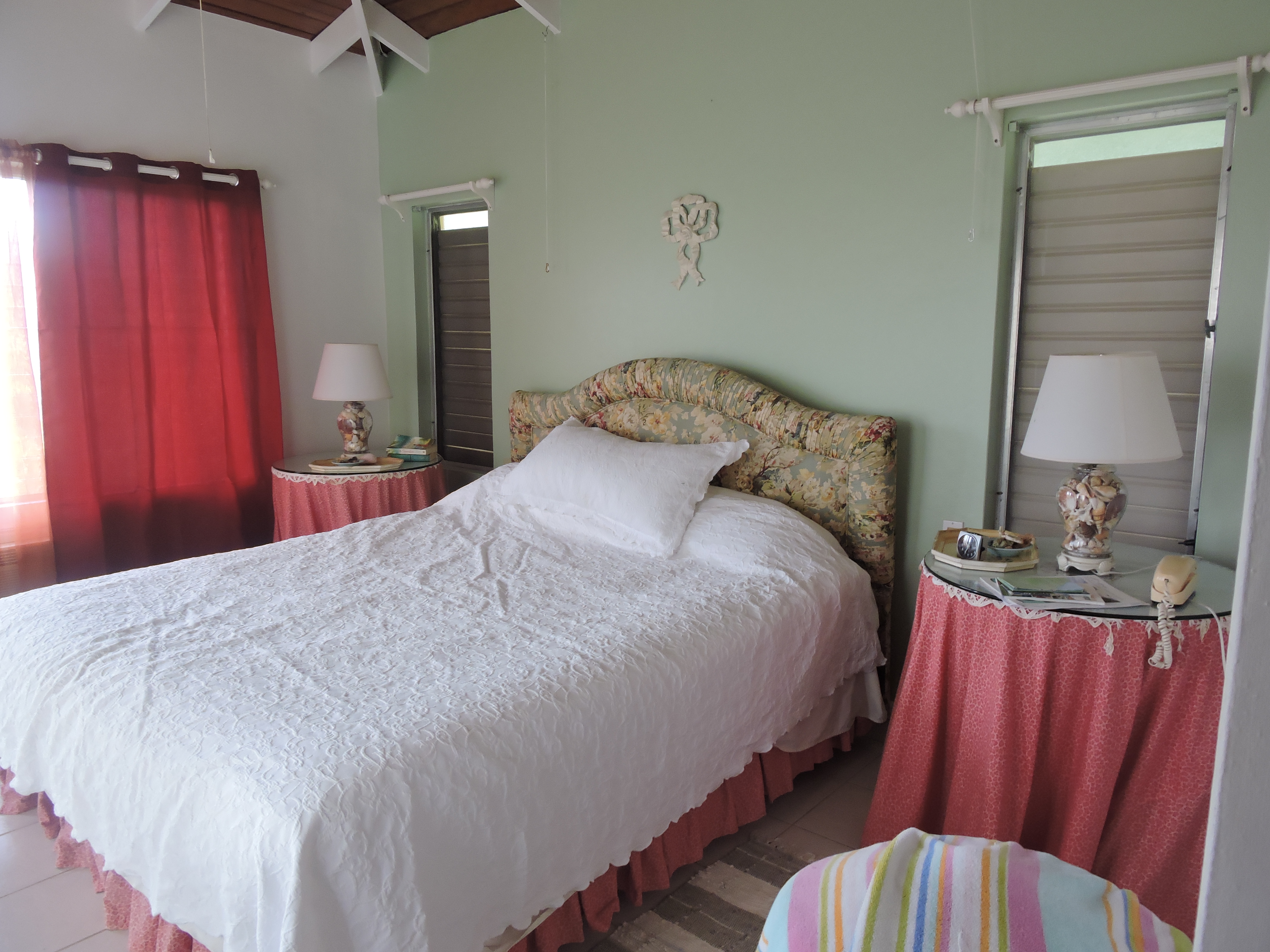 Welcome to Mar Vista, a recently upgraded property with 3 private bedroom suites. The property is located just across the road from the Governor's mansion, in the very upscale neighborhood of Palm Loop which some refer to as "The New Beverly Hills of Montserrat".
Two bedrooms with AC, are located on the north and south wings of this classic fan shaped layout. The newly remodeled kitchen along with the living and dining areas are located between these two wings. The living room opens up onto the wide semi-circular patio facing the sea. The dining area opens onto a comfortable garden deck on the shaded east side for comfortable afternoon lounging or outdoor dining. The brand new third bedroom suite is tucked away on the lower garden level and privately accessed from the garden.
The villa is beautifully complimented with a mix of wicker and rattan furnishing inside and out assuring great levels of comfort all around! As short foot path leads to a large in-ground swimming pool with wrap around concrete deck, on the west side of the property. Several tall trees and beautiful ornamentals are spread around the very attractive gardens, adding to the very tropical setting that is Mar Vista.
All spaces provide great views of the Caribbean sea and the neighboring island of Redonda Nevis and sometimes St.Kitts!
This property is a great rental property at  US $2,500.00 per month long term.
Utilities not included