Runaway Pointe, Olveston
$359,000
Lot Area: 0.65 Acre Floor Area: 2200 sq ft Bedrooms: 2 Bathrooms: 2.5 Garage: 1 Year Built: 1973 Stories: 1 Structure Type: Concrete & Timber Roofing: Corrugated Metal
Runaway Pointe Villa
Runaway Pointe Circle,Olveston,Montserrat
---
-2 Bedrooms , 2.5 Bathrooms
-Private Swimming Pool
-Double Lot with 2/3 Acre & Mature Gardens
-Unblockable Redonda,Nevis & Caribbean Sea View
-Mountain View
-Now Asking US$359,000 for Villa with both lots!
---
Buying Options:
-US$315,000 for Villa on One 0.35 Acre Lot.
-US$54,000 for Second 0.30 acre Lot Sold Separately
---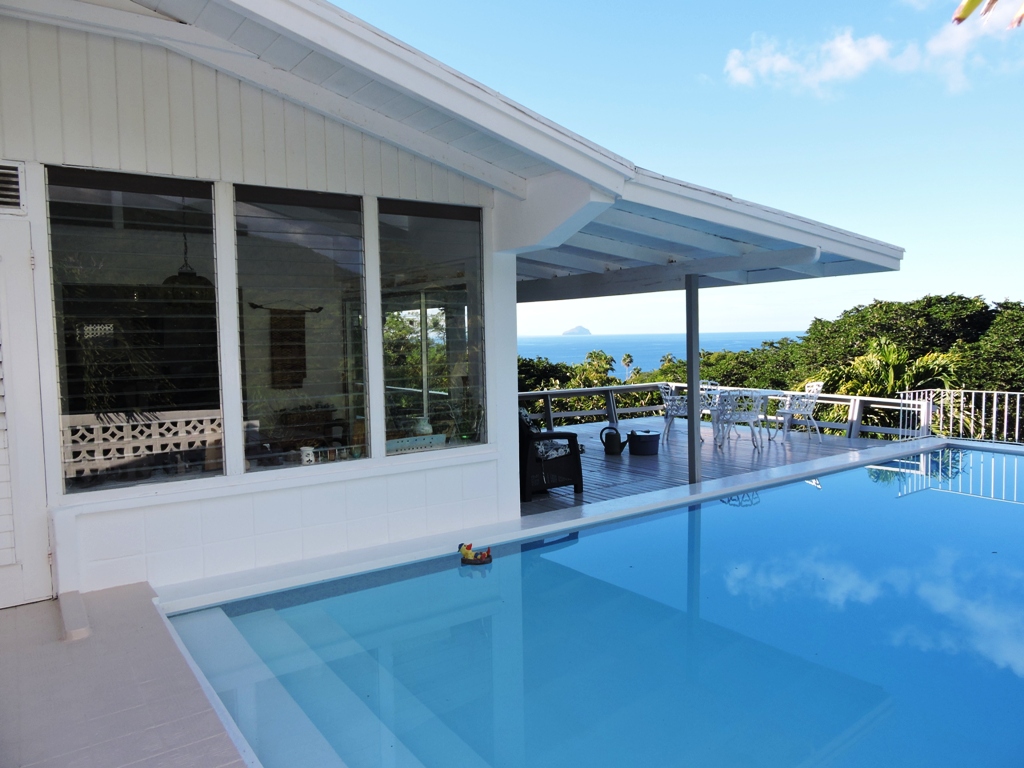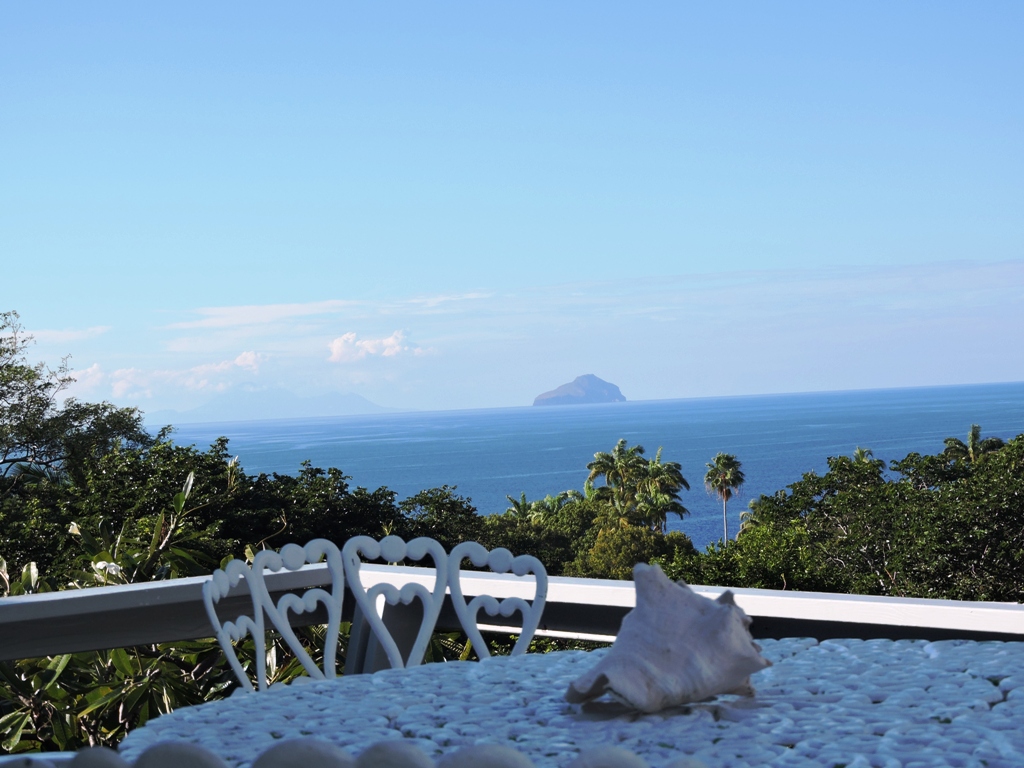 ---
Runaway Pointe is charming,full of flavor and simply inviting! As you walk into the open plan living room and walk towards the veranda doors there it is!….. that captivating view of the neighbouring islands of Redonda & Nevis nestled in the sparking Caribbean sea! Runaway Point villa overlooks the lush valley which slopes into Runaway Ghaut and is located on Runaway Point Circle a prime residential neighbourhood in the beachettes. This one storey two bedroom villa has two and half baths, a wide plantation style view side veranda and a medium sized swimming pool. The pool which is located on the east wing of this charming home is made for a private swim. The bedrooms and full bathroom occupy the west wing of the villa, all overlooking the lush and colourful mature gardens.  The open plan kitchen and dining areas are spacious with clear view of the pool and outdoors. The two thirds acre double lots means there is lots of land to add a guest cottage or garden studio if the Owner so wishes.
Come visit for a walk through!  The asking price is now US$359,000.00 including both lots or US$315,000 excluding 2nd lot.
---